Thu Jun 4 '20 Announcement
about 1 month ago – Thu, Jun 04, 2020 at 10:31:30 AM
Hi all, 
It's been 2 months since our last update and we are still trying to adjust our plans to the new situation.
We hope that you and your families are in good health and we're glad that things in the world are slowly getting back to normal. Unfortunately, we still can't fly to China, and managing the motor situation remotely is very difficult.
Having said that, we are still working hard and not giving up. If for any reason, we will fail and stop trying, we will update. We are only saying that because we are getting messages every day asking if we are still working on LIMBO, so YES, we have spent the last 3 years of our lives on this product and we will fight for it as long as we can.
Explaining the motor situation
We have explained how we got into this situation in previous updates but we are still getting a lot of questions regarding it, so we will explain again.
The motor that we are using for LIMBO, the only design that works, is an old model that has not been manufactured for a few years, it's declared EOL (End-of-life).
There are stocks on the market but they are not in the best condition and we couldn't find a big stock that passed our QA tests. This is the reason we can make LIMBOs that work in our lab, but we can't mass manufacture LIMBO with these motors.
We have searched and found several factories that will produce the new motor, in fact, that was our original plan (before we launched the Kickstarter campaign). These factories promised us that they can produce the requested motor if we pay for tooling, however, they all have abandoned the process at some point. This had happened with more than 4 factories.
So we built tools to do the QA (quality assurance) and planned to fly to China in February 2020, but then came Covid-19.
Now the status is that we have a new factory that is trying to produce us new motors, and we are ordering stocks and testing them in our lab.
We hope that one of these solutions will allow us to start mass production soon.
Thanks, The Fearless.
------------
Projects we like:
here's something special we want to share with you...
Our friends at Adama Design have reinvented the planter! Terraplanter is a one-of-a-kind planter that uses its beautiful and unique design to grow plants from the inside-out by acting as a water bank to slowly and purposefully nourish plants with minimal maintenance.
Early birds are running out so be quick! 
Flipo Flip™ — Pocket Sized Kinetic Skill Toy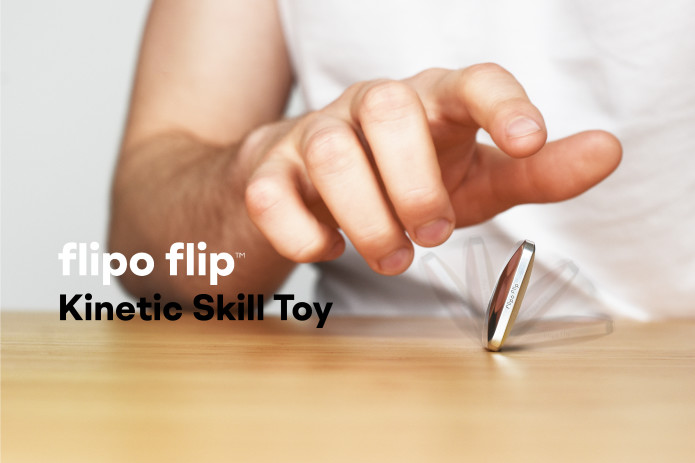 Flipo Flip is an oddly satisfying and fun kinetic desk toy that flips falls and rolls at the same time. Take it anywhere, learn new skills and explore endless possibilities of the motion.
W.E.T Decanter
Part work-of-art, part alchemy for your spirits  
Age your Whisk(e)ys with proprietary oak sphere packs, endow with hints of oak
Become an alchemist with various spirits to create brand new creations in Vodka, Rum. Tequila and more