Fri Feb 15 '19 Announcement
over 3 years ago – Fri, Feb 15, 2019 at 05:18:09 AM
No, it's not a spelling mistake, "Hello" in German is "Hallo", complicated language.
We just finished presenting LIMBO at the world's biggest toy fair and the feedback we got was amazing! We had people standing near the booth waiting for LIMBO to stop (we offered them a chair). After a while, we had to tell them LIMBO's secret but even then people are mesmerized.
And that's exactly why we created LIMBO.
We even met some awesome backers, like Sebastian: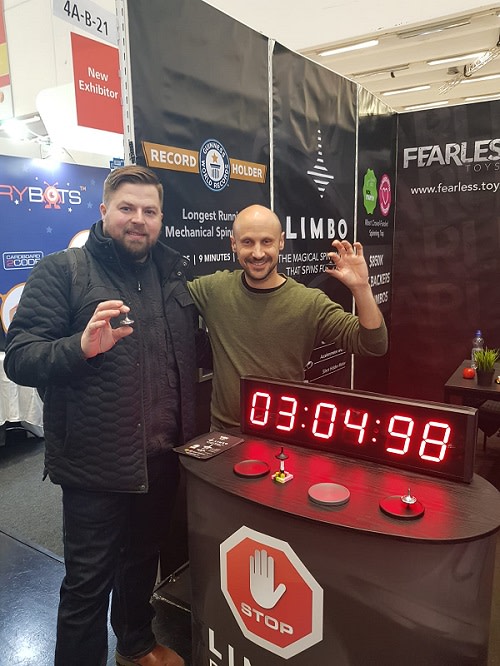 Production,
As we mentioned in the previous update, it's all about the motor, all other components are ready for mass production.
The Chinese new year vacation has finally ended and next week the motor factory will get back to work on the tooling for our needs.
Delivery is up to the success of the motor, from our point of view it looks good, we're aiming to have it done during April.
We will update as soon as we have exciting news.
Please trust us that this issue is important for making LIMBO even more perfect.
Friends or enemies?
We guess most of you are familiar with Foreverspin's tops: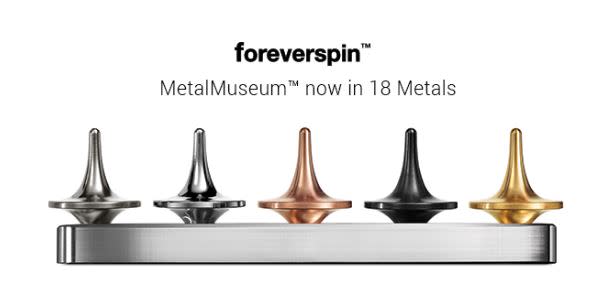 *Foreverspin tops, NOT LIMBO (!)
Foreverspin's tops are made from a solid piece of metal and spin beautifully for a few minutes. They are a bit smaller than LIMBO and look great, we have many of them spinning around the office.
A few weeks ago we backed their new Kickstarter campaign (we wanted the top) and they replied with a message that they love LIMBO and wish us all the best, even offered to help us with few tips and insights. It caught us by surprise, for quite some time we thought about approaching them, but thought that they will see us as their competitors. We realized that they are also Fearless.
Another reason we would like to thank Foreverspin is that they gave us the confidence that people love spinning tops and that they can do well on Kickstarter and on the market.
Without their amazing success, we wouldn't have the courage to start the LIMBO journey.
We would like to return a favor and share their new campaign with you guys: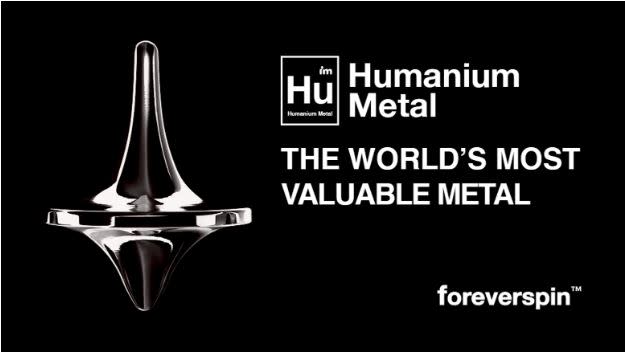 *we are NOT associated or have business relations with Foreverspin.
You can check out their campaign HERE.
For more tops options you can check out their website HERE.
Thanks, The Motorless team.