Sun Nov 18 '18 Announcement
over 1 year ago – Sun, Nov 18, 2018 at 07:58:07 AM
Hi LIMBO Believers,  
There is too much to update, we'll try to make it short.
First, most Frequently Asked Question: Why 1,000 units?
Well, that's the minimum batch that the metal factory requires, in order to make sure the machinery runs properly for mass production. We didn't create 1000 fully assembled LIMBO's.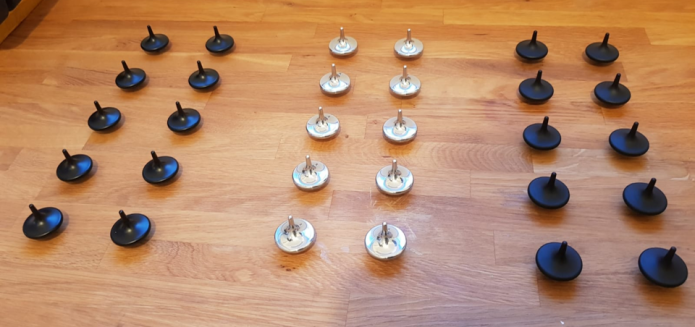 During the last few weeks , our focus is on testing the final design and making sure that each LIMBO that is leaving our warehouse will be a 100% perfect. This is crucial for us, as we believe in quality first and will not settle for less!
Here are the main aspects and our progress: 
Final Shape and Expert Coating -  
We are very pleased with what we see :), we tested 1000 units and they all passed their test, The challenges were to make sure that there are zero variations between all the tops, and that coating is robust and the ball-bearing fits perfectly.
Attaching the Ball-Bearings
Our original plan was to use glue, it works well in small scales but in mass production, we're afraid that the glue will get the bearing ball dirty, consequently will create an offset.
We decided to mold a new plastic that will hold the ball bearing in place without gluing it. We already tested this method using CNC and it works great. The plastic functions as a shock absorber, so when you drop the top from few inches high, it feels like its landing is much smoother.
BTW, the ball bearing can be magnetized so you can even spin LIMBO on magnets, ( Additionally, special feature: it even magnetically spins upside down!):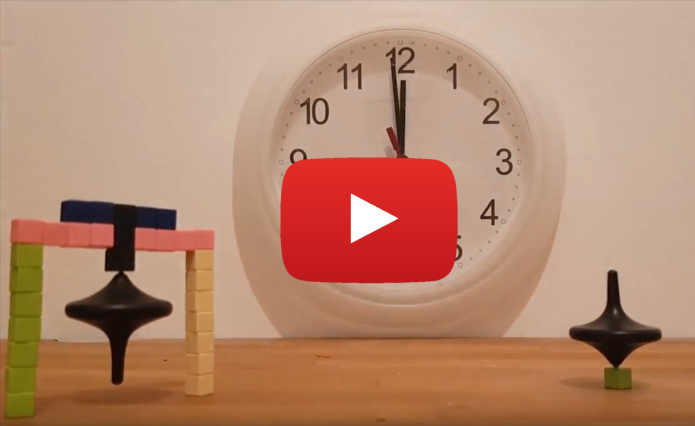 Motor
This is the main and most important bit, the motor is the heart of LIMBO and it's the most crucial component.  
Till now we used a standard motor with few modifications. It works great but when we tried modifying a big batch, there were too many defects. We wanted to use this opportunity for an upgrade so that we can all benefit from this process:  
We have a contact at one of the largest motor manufacturers in the world and we have decided to go forward with manufacturing custom motors there, with the adjustments we need.  
We can't begin to explain how big of an improvement this is. It's like having BMW develop and manufacture a custom motor for your own specific needs.
In the last year, prior to the Kickstarter campaign, none of the factories we approached were willing to go through this process with us. So you guys deserve all the credit for showing them the potential in LIMBO.
We already started this process and it can take up to 60 days in total, we hope to get it done much sooner.
Other Stuff
Electronics, Packaging, Keychains and all other stuff are ready and waiting for the motors and the new plastic part. Once we get these done, production will take 2-3 weeks.
To Summarize
We are super excited to have done this testing batch, however, like in any new product, we found few things that we need to improve, but better now than during the mass production or after we deliver.
For now, the delivery for the KS backers will be delayed for a few weeks, and hopefully we'll be ready to ship during January 2019.  
At the moment, this delay shouldn't affect the delivery date
The Survey will be sent once we know the exact shipping date.
Thanks, and as always, be Fearless!
Pivo- Get Insanely Creative Photos & Videos

Pivo is a smart pod that you can put any phone into and control your phone's camera in cool new ways.
Sensationalize your smartphone photography with a genius little pod ⚡️ 360° | Auto-Tracking | ManyMe | DoubleTake | Tiny Planet | & More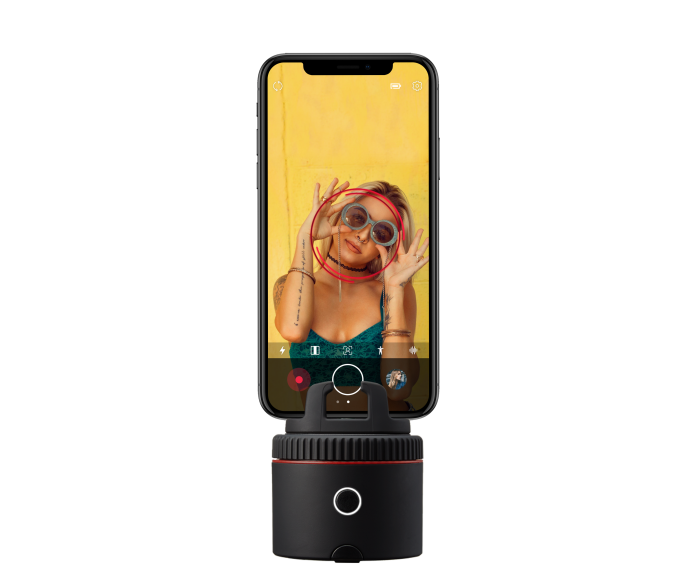 Click here to see Pivo on Kickstarter